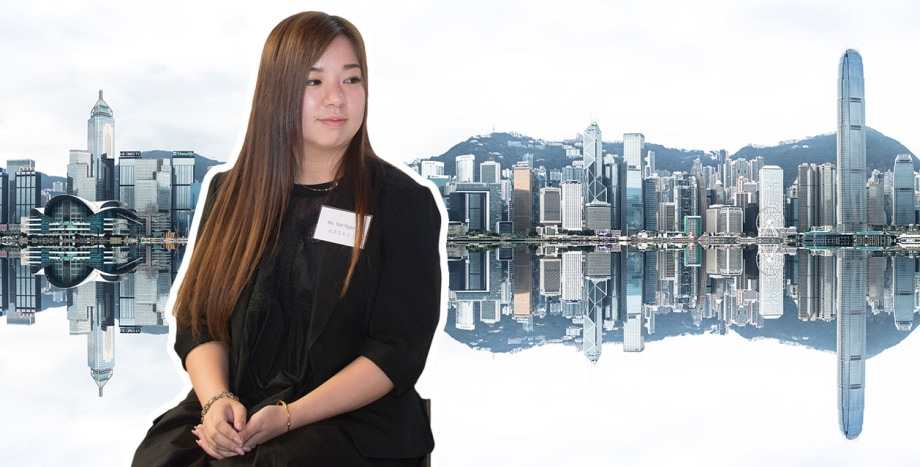 Nat
Customer Service Program
In 2018, Nat became a graduate of the Generation X CLAP@JC Customer Service Program. Before joining the program, Nat has always been interested in the hospitality industry and completed the IVE Foundation Diploma in Hospitality as early as academic year 2014/2015. However, Nat stopped short of applying for a frontline position due to a lack of confidence.
After attending the Generation X CLAP@JC training program, Nat gradually built enough confidence to seek a career in the hospitality industry. "Generation X CLAP@JC has given me the confidence to be the best I can be! I am no longer afraid of applying for frontline positions in hotels. We also no longer feel intimidated at work as we would have already tackled the hardest parts during the course, " Nat added.
This program has enabled her to learn about the human perspective
Nat finds the program is so useful in helping her to understand herself. She explains, "What benefits me a lot from the program include interview and CV writing skills. The mock interviews and CV360 sessions that I have attended have definitely helped employers recognise my strengths, skills and attitudes more easily as they evaluate my candidacy for a job. Through employer visits during the Generation X CLAP@JC program, I was able to learn about the job roles in various companies, as well as the culture in each company. This helped me shortlist the companies that I would be most suited for."
What fascinates her a lot is that the program will be delivered in an interesting and interactive way to equip learners with essential practical skills. Nat adds, "I also had the opportunity to learn how to handle different kinds of customers through the role-playing sessions. For instance, when dealing with a loud and angry customer, we do not have to panic nor approach our supervisor. Instead, we should lead the customer to a quiet corner, provide a listening ear and help him or her cool down before resolving the issue in a rational way."
Nat admits that she used to be a self-willed person. But the program helped shape her personality and strengthen her sense of responsibility. She says, "Previously, I did not take work responsibilities seriously. If I were in a lousy mood, I would just pass the problem on to someone else and call in sick. After finishing the course, I realized no matter the role we played, even if we were a minute late, we would still be late, and others would have to pick up on our work." Through the program, she also learnt to see things from a different perspective; that it was important to be considerate to others. She adds, "By anticipating our customers' needs, we were able to take the initiative to deliver services that they least expect, and make them feel welcomed. For instance, if guests were scheduled to arrive at our hotel in the early hours of the morning, we would have prepared all the necessary key cards as well as arranged for their luggage to be transported promptly. This would enable our guests to experience a smooth check-in process while getting to their rooms quickly."
Successfully changed her pathway under adversity
Nat mentions the friendships between the program instructor and learners are strong, "Till now, everyone still maintains a good relationship. The instructor has always been concerned about my career development." Nat's current supervisor Anita, who is Facilities Manager of ISS Facility Services Limited, recalls the time when she first met Nat in the interview, "Through her well-prepared CV and outstanding interview performance, I saw her maturity. She understood the industry well and spoke in an orderly manner, which impressed me a lot!" In her current position, Nat has fully applied her knowledge and work experience to help Anita manage the team, which demonstrated a successful case who could change her pathway during the pandemic period.