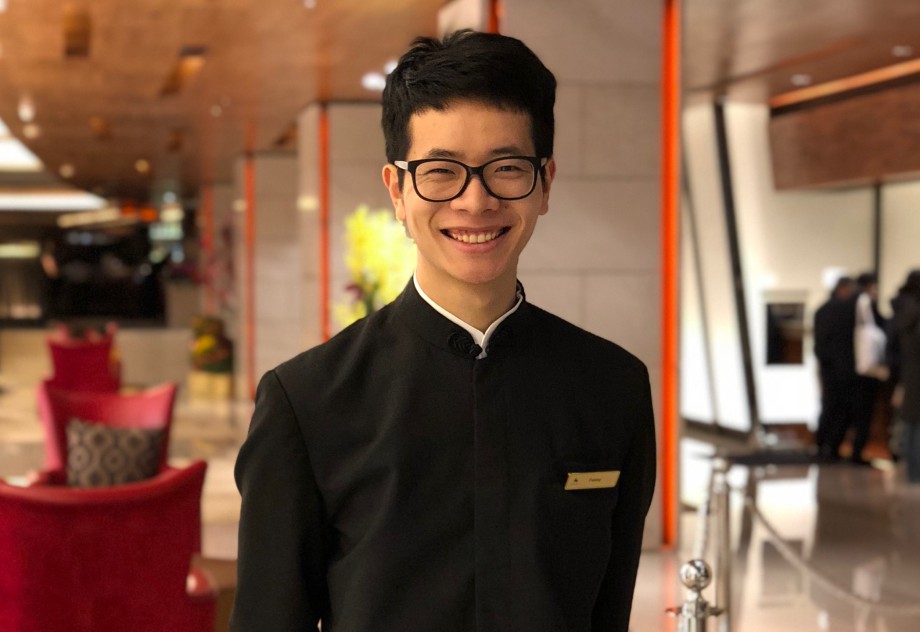 Funny
Customer Service Program
Funny completed the Generation X CLAP@JC Customer Service Program in August 2018. He has since been successfully hired as a concierge at Marco Polo Hotel.
They focuses on his enthusiasm and attitude towards the industry
Funny first took an interest in the hospitality industry when he did a summer internship at Marco Polo Hotel during his secondary school years. After completing his studies, Funny joined the hotel as a permanent member of its staff. However, Funny lacked confidence in his academic qualifications and English language skills at the point when he was about to complete his Diploma Yi Jin Program. This made his doubt his chances of landing a job in 5-star hotels such as Marco Polo. Fortunately, Funny came across the Generation x CLAP program through a seminar in school.
Recognising his personal strengths and completing a resume for the first time
The Generation x CLAP@JC program focuses on introducing learners to the industry as well as customer service training. "The most impressive part was the role-playing session, which covered the skills needed for dealing with various situations. Through the program, I have become more proactive and confident in communicating with customers from different walks of life."
The program also better equips learners for their job hunt. As someone new to the workforce, Funny was initially unfamiliar with resume writing. "At that time, I had no experience with resume writing. Generation x CLAP@JC introduced the CV360®, which helped me prepare my resume for the very first time. Besides adding my personal values, attitudes and skills to my resume, I have also learnt how to present my work and life experiences in writing effectively."
Advancing into the future – Becoming a certified concierge
Funny has since been with Marco Polo Hotel for over a year. When asked about his future career plans, Funny shares, "As a concierge, I hope to be recognized by the Golden Key International Honor Society. I want to be able to address any questions from guests and offer the best possible services to enable them to feel right at home."